Donate
Donations to Centrecare or The Valuing Children Initiative

Centrecare

Donate and help vulnerable West Australians. Centrecare is committed to the wellbeing of our community; providing a variety of child, youth, adult and family services. Your donation will help much needed services that require additional funding support.
Your donation will go straight to these services helping many in our WA community who are in need or to fund a project as part of our globally recognised Valuing Children Initiative.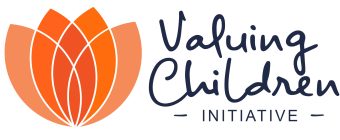 Valuing Children Initiative (VCI)

Help make an impact. When we put children first the whole community benefits. Join us to create a societal change in valuing children. As part of the Valuing Children Initiative program your donation will be used to:
1) Educate and support the community on the importance and the knowledge of how to create environments for children to thrive
2) Lead with important research to further understand societal attitudes that influence how we value children in a modern world
Tax Deductible

Every donation $2 AUD and over is tax deductible and you will receive a tax receipt. Join us in making positive change within our community by improving the lives of all West Australians and helping them to thrive.

Thank you.
PLEASE NOTE - when entering your card expiry date, please make sure to enter it with the / and the full year. eg 09/2025.
You must enter the / and the full year or the donation will not be processed correctly.