Financial Counselling
when you are experiencing financial stress.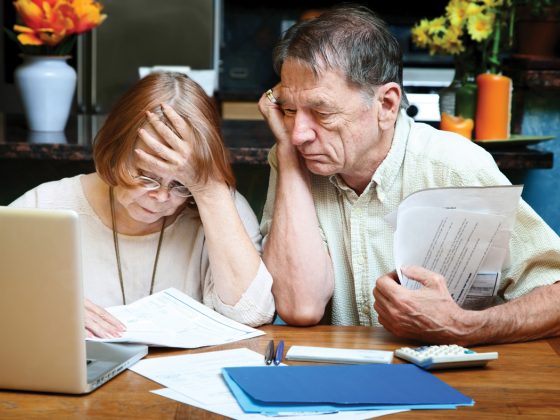 A Centrecare service for people experiencing the effects of financial stress or hardship.
To download the Centrecare Financial Counselling brochure (7008), click here.
Experiencing the effects of financial stress and hardship can leave you and your family feeling powerless, stressed, depressed, anxious and isolated. You may feel that you have nowhere to turn and no one can help. By talking to a qualified Financial Counsellor you can work through the maze of confusion that can arise when a financial crisis looms.
Centrecare's Financial Counselling provides direct case work or one-on-one intensive support, including the provision of information, advocacy and/or negotiation; referrals to other services and networking/liaison with relevant service providers.
Our highly trained and qualified staff will assist you to work through the maze of confusion that can arise when a financial crisis looms.
If your partner moves out - what happens:
with budgets - cash flow;
for utilities - electricity, gas and telephone;
about rebates for essential services/bonds etc; and
if you are feeling too stressed out to talk to your creditors?
Our financial counsellor can:
discuss options for sensible re-payment plans and assist in negotiating these;
check that you are getting the correct rebates;
help you work out your income and expenditure; and:
help prepare a budget that is easy for you to manage.
Your Rights:
Under Bankruptcy Law
What are the consequences:
for the family;
for a partner;
regarding joint debts; and/or
for secured property?
As a Consumer:
are your rights protected by law;
what happens if you've borrowed from a Pay Day Lender;
what happens if you have pawned necessary items;
have you over consolidated your credit cards;
how can you protect your assets; and/or
what can the Ombudsman do for you?
As a Debtor:
at what times can Debt Collectors phone you;
when can Debt Collectors attend your home or work place;
who else can Debt Collectors talk to; and/or
are you entitled to short-term relief from interest or repayments?
What to bring to an appointment:
Copies of all bank, credit card, phone, insurance, gas and electricity statements.
Evidence of all household income and expenses for groceries.
Copy of mortgage or tenancy agreements.
Details of loans from any financial institution, friends or any items pawned.
Anything else that you may feel will be relevant.
Making Contact
For more information or to make an appointment, please contact Centrecare on the telephone number below. Day and evening appointments are available in most offices.
Perth (08) 9325 6644