Strategic Plan
Centrecare's 2023-2025 Strategic Plan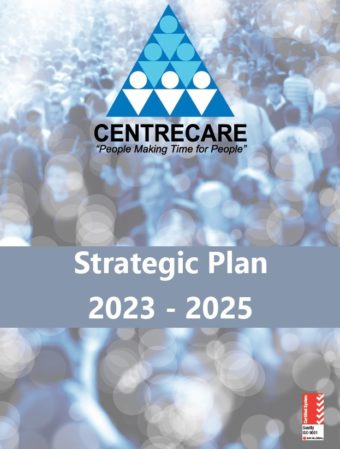 Centrecare's 2023-2025 Strategic Plan builds on the work undertaken over the past five years and as outlined in its previous 2018-2022 Strategic Plan.
There have been substantial changes in the environment that Centrecare operates in, much of it due to COVID-19 and its impact on the work environment and community wellbeing. There are increasing pressures on individuals and families given the increasing cost of living, unaffordability and unavailability of housing, and the continuing inadequacy of social benefits.
Centrecare's 2023-2025 Strategic Plan seeks to respond to these changes and challenges. The Strategic Plan aims to continue Centrecare's desire to remain relevant to the community around it. It plans to do this by maintaining an awareness of emerging needs and developing innovative and effective ways of responding to them.
Click here to view the Centrecare Strategic Plan 2023 - 2025